INTERIOR
PROPERTY CGIs
Stunning 3D interior visualisations
Create your virtual show home using

photo-realistic interior property CGIs
Let your prospective buyers get a feel for the interior spaces of your development.
✓ Helping purchasers visualise the interior spaces
✓ Adding real value to marketing material
✓ Showcasing unique features and focal points
Showcase your property interior with stunning photo-realistic imagery. High quality interior property CGIs add another dimension to your marketing material.
​
Prospective purchasers always want to visualise what an internal space will look like. Our interior visualisations allow you to have photo-realistic imagery of interior spaces from your development, long before any construction has been completed. We work with our in-house interior designer, or your instructed one, to create highly realistic images of your interiors that best represent your development. Creating striking imagery and content that can be the keystone of your marketing campaign.
​
Blue Cube Studios is at the forefront of adopting the latest technology to create precise, realistic, and high-clarity property CGIs. Show the unique features of internal spaces, as well as communicate the internal flow of a commercial project. We can even use real-word photography of views from balconies or terraces to help showcase important selling points.
We have found that interior property CGIs have been beneficial for our clients by:
Adding real value to marketing materials
Helping buyers visualise how a space looks with furniture and interior decor
Enabling analysis of important aspects such as the relationship between rooms, entry and exit points, and room volume
Show off the features of your property with interior property CGIs, from kitchens and bathrooms to vaulted ceilings and views. Prospective purchasers can view glossy photographic images, which are especially useful for off-plan property sales. Interior CGIs can also be used for virtual staging to create product visualisations.
The service we receive from Blue Cube Studios is friendly, professional and, given a deadline, they are able to deliver! The Property CGIs and 3D Floor Plans produced for us by Blue Cube are so good they are often mistaken as photos and we receive many compliments on the artwork they provide.
​
Jane Jones - Landex Ltd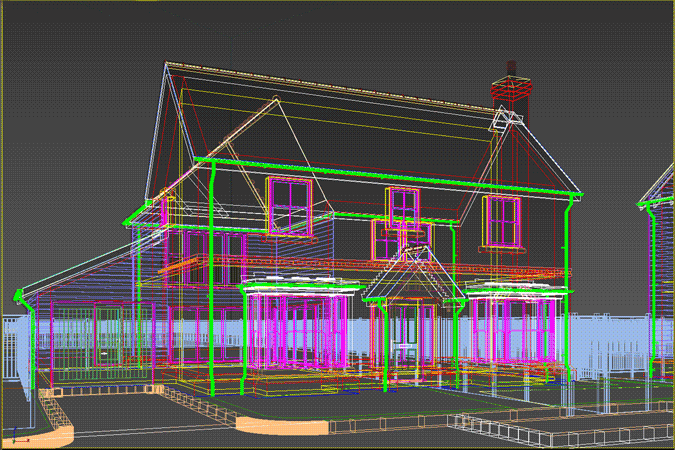 1: We check the information, clean and prepare the DWG files from your architect
​
2: We create 3D geometry for the internal spaces using CAD files as a base, structuring the layers in the model, grouping the interior elements together.
​
3: Any structural or fixed decorative surfaces are separated out, if necessary, for finer control.
​
4: We apply materials to the interior surfaces and finishes, matching colours given in the specification or interior designer's notes.
​
5: Main pieces of furniture are added, either using the layout supplied, or making suggestions as to what works best for the space.
​
6: Viewing angles are composed for each image, getting the best angle and achieving the most out of each shot.
​
7: Lighting is added to sculpt and form the building to set the mood and overall scene.
​
8: Finishing touches, including small details and props, are added to make the space feel alive and 'lived-in', this really makes a difference when achieving maximum realism.
​
9: A draft image is rendered and sent for client review.
​
10: Technical and marketing comments are applied and a new draft supplied.
​
11: The final version is rendered at ultra high-resolution to truly appreciate the detail.