Showcase your design proposals with realistic imagery
✓ Supporting planning applications
✓ Accurately portraying a development within its surroundings
✓ Gives scale, depth and realism to imagery
Merge computer generated imagery with photographs of your proposed development site. Using either a professional architectural photographer, or existing photographs of the site location, we create realistic imagery that presents your development design within its proposed location. The final image is made up of both real photography and the new proposal design, matched to look like it's part of the original photo.
An excellent tool for planning applications as the photomontage CGI shows your design proposals in context with its immediate surroundings. They leave very little room for interpretation when it comes to assessing the impact a set of buildings might have on their surroundings.
Photomontage CGIs are realistic images that can:
Be extremely important for supporting planning application
Present very believable imagery for marketing purposes
Show a development accurately set within its surroundings
Giving planning officers this type of imagery can often help gain their support for your application, especially for a contentious development.
We would highly recommend Blue Cube Studios for high quality property CGIs or photomontage CGIs. They produce excellent results and offer a timely and professional service, working collaboratively with the design team. Having experienced architectural members of staff enables them to achieve very high standards of accuracy, not to mention realism.
​
David Rose - ADP Architects & Town Planners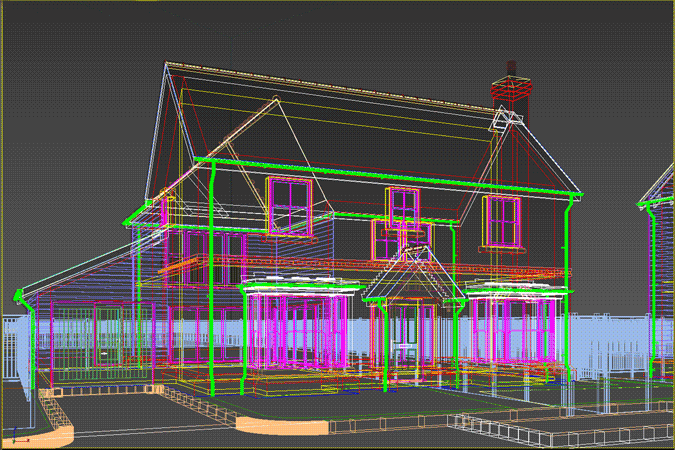 The process for creating Photomontage is:
1: The required angles are agreed with you and marked on a location plan for the photographer.
​
2: Photographs are taken from each of the locations with several variations of angles and positions for each location. Each of these positions are added to the location plan at the time of capture.
​
3: A 3D model is created of the proposed development.
​
4: Known points of interest that can be seen in the photo are added to the 3D model using survey data for position and height.
​
5: A virtual camera is positioned within the 3D model at the location points at the correct height and angle used to produce the original photographs.
​
6: Materials are applied to the buildings and scene lighting is added to match the conditions in the photographs.
​
7: A computer-generated image is rendered and overlain onto the original photograph to check positioning. A composite of the rendered image and original photograph is created to complete the photomontage CGI for your review.
​
8: Following any technical or marketing comments, we amend the render and re-supply for a final review.
​
9: The final version is rendered at ultra high resolution to truly appreciate the level of detail included.
Present your development within its surroundings
Help others visualise and understand how the location and your development fit together