Visually enhance your floor plans
✓ Showing scale and available space
✓ Visually improving marketing material
✓ Helping prospective buyers to understand the property layout
3D Floor Plans are an enhanced, more attractive alternative to 2D sales floorplans.
The computer generated images show an entire floor plan in 3D allowing prospective buyers to better understand the interior layout, specification and finishes. Choose either angled views to showcase specific areas, or a top-down view looking directly down onto the property layout.
"Not only are 3D Floor Plans more visually eye-catching than 2D flat sales plans, they're also easier to read and understand. They show scale and give a much better

impression of the available space, as well as giving an immediate overview of the layout of a property."
Using 3D Floor Plans takes away the guesswork of how an interior layout looks and works, which is great for enticing prospective buyers. They're perfect for helping visualise what an interior looks like with furniture and fittings within the space.
The service we receive from Blue Cube Studios is friendly, professional and, given a deadline, they are able to deliver! The Property CGIs and 3D Floor Plans produced for us by Blue Cube are so good they are often mistaken as photos and we receive many compliments on the artwork they provide.
​
Jane Jones - Landex Ltd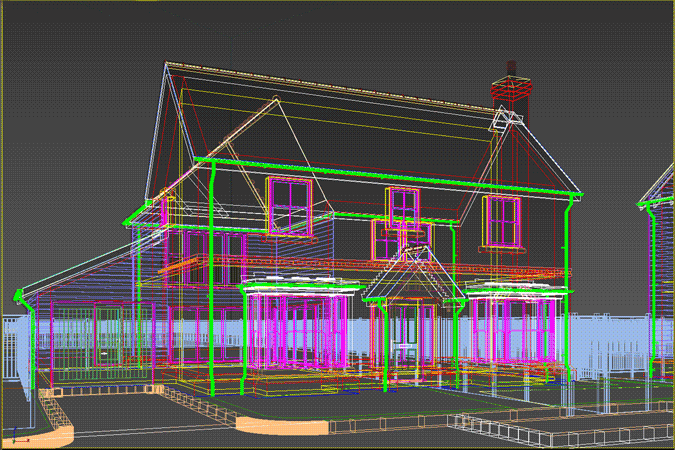 To create 3D Floor Plans, the process is:
1: Use the architect's CAD drawings to create the basis of the 3D Floor Plan.
​
2: Using specification, manufacturer's information, or reference photography we add the kitchen and bathrooms.
​
3: Interior specifications are added to the plan to illustrate floor finishes, along with furniture and a few props to give the sense of scale and lifestyle.
​
4: A render of the plan at an angle, or top-down, is sent to you for review.
​
5: Following any technical or marketing comments, we amend the render and re-supply for a final review.
​
6: The final version is rendered at ultra high resolution to truly appreciate the level of detail included.