Visualise your whole property development
Get higher returns with Exterior property CGI
Give your prospective buyers a clear picture of your property developments.
Perfectly depict your development and its properties in 3D format with realistic Exterior Property CGIs.
High quality exterior property CGIs eliminate the guesswork involved in speculative property development. Ideal for property developers, house builders and marketing companies, our exterior CGIs help you to secure a good flow of capital investment from prospective buyers in the early stages of your property development.
Blue Cube Studios is at the forefront of adopting the latest technology to create precise, realistic, and high-clarity property CGIs. With our accurate, detailed 3D models, you can show an entire building, set of buildings or a specific part of a large building. As our most popular architectural rendering service, there are a variety of exterior property CGI services you can choose from.
We have found that exterior property CGIs have been beneficial for our clients by:
Speeding up the process of acquiring consent from local authorities
Improving the turnaround times of property sales
Conveying the building form and design clearly, and how the proposed structure fits with the surrounding infrastructure
Property CGIs demonstrate the uniqueness of your development in the most profound manner. Giving you beautifully crafted imagery for your marketing material.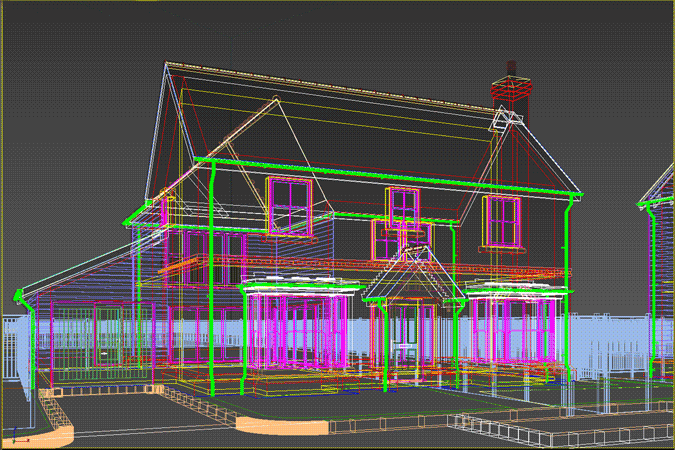 1: We check the information, clean and prepare the DWG files from your architect.
​
2: Using CAD files as a base, we create the 3D geometry for the buildings, structuring the layers in the model and grouping building materials together.
​
3: We create 3D geometry for the external landscaping features from the site plan.
​
4: Soft landscaping, surface finishes and materials are applied to the model.
​
5: Viewing angles are composed for each image, getting the best angle and achieving the most out of each shot.
​
6: Lighting is added to sculpt and form the building to set the mood and overall scene.
​
7: A draft image is rendered and sent for client review.
​
8: Technical and marketing comments are applied and a new draft supplied.
​
9: The final version is rendered at ultra high-resolution to truly appreciate the detail.
We would highly recommend Blue Cube Studios for high quality property CGI's or photomontage CGIs. They produce excellent results and offer a timely and professional service, working collaboratively with the design team. Having experienced architectural members of staff enables them to achieve very high standards of accuracy, not to mention realism.
​
David Rose - ADP Architects & Town Planners