Maximise the value of 3D and CGI
✓ Providing more imagery options for marketing literature
✓ Maximising on 3D models already produced
✓ Creating images and video for content marketing
Take full advantage fo the unique way Blue Cube Studios creates its CGIs. With our 3D model creation process, we're able to use a single 3D model to create multiple image types and quantities. This allows us to pass on savings in both time and money to you, our clients. Putting together a package of our most commonly used CGIs for development is our way of providing great value to you.
The CGI Marketing Pack includes:
Plot Specific of House Type CGIs for all unique property types
Hero shot or Streetscene CGIs
3D Site Plan (aerial CGI)
30 second exterior 3D Flythrough
Optional additional content such as 360 degree VR tours or interactive media
As the above services are created from a single 3D model, you experience a much smoother production process. Any amendments or changes are applied to the model which means these can easily be reflected in the other images and animations, ensuring maximum consistency across your marketing materials.
As more imagery & video content can vastly increase your potential for content marketing,
CGI Marketing Packs can:
Be great value for money, making full use of 3D Models already produced
Create an impressive set of imagery giving more options for marketing literature
Quickly create additional or alternate views as suits your requirement
Blue Cube have consistently provided our region with high quality CGI's for the past 3 years. Their technical knowledge and expertise in their field mean that they can always be relied upon to return architecturally accurate images which are a huge benefit to our marketing material. The team are always friendly and professional, and go out of their way to achieve our (often very tight!) deadlines.
​
Emily Hart, Marketing Manager - Crest Nicholson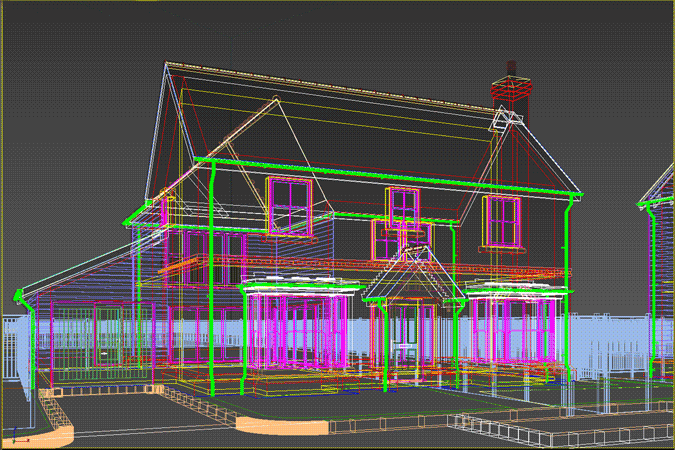 The process for the CGI Marketing Packs is the same as for all our exterior imagery and animations. The inherent beauty of the system and processes we follow, means that this service is available to all of our clients.
What information is needed to obtain a quote for production of an Exterior Property CGI?

Usually a site plan and some indicative elevations will be enough to quote from. Then just a description or a list of the exterior property CGIs or images you need.

What information is needed to carry out the production of an Exterior Property CGI?

We need the site plan, floor plans, and elevations for each building you would like us to render. These drawings should be in CAD format (preferably DWG format). We also need the materials schedule and landscaping drawing, which can be CAD or PDF format as these are just for reference.

Do you charge extra to work from hand-drawn drawings or sketches, rather than CAD files?"

Yes, we usually charge an additional 25% to cover the additional time it takes when working from hand-drawn information, rather than CAD drawings.

How many sets of amends can we make to the Exterior Property CGI?

Our costs usually include two sets of amends. We allow for two rounds of comments or feedback sessions during a usual project. It's worth noting that 'design changes' are not usually included in these costs. If design changes are made to any part of the project that we've already worked on, then we will add the cost of making those changes to the final invoice. We will let you know in advance of these charges, if they occur.

What is the difference between amends/comments, and chargeable 'design changes'?"

An example of amends/comments would be something we have interpreted differently than you intended, for example; changing the tone of the brickwork. Design changes are where the drawings/designs of the building have changed after we have carried out the work. For example; we have modelled a building, but then we are sent a new/revised drawing that shows a different window arrangement.

How long does it take to produce an Exterior Property CGI?

A single house type CGI would take around 2 days, a batch of 10 house type CGIs would take 10-15 days. A streetscene CGI would take around 3-4 days.

Can we change the viewing angle for an Exterior Property CGI once it has been produced?

Yes, we change the camera angle very quickly and have a very responsive workflow. We model everything in the scene, rather than use photoshop to fake foliage and other realistic objects and effects. This means that changing the angle can be done retrospectively, without having to carry out hours of post-production all over again. This also means that we can provide 3D Animations at a later stage.

Can you work from partially designed or conceptual information?

Yes, we can work from hand-drawn architect's plans or conceptual sketches. We are architecturally trained and have over 25 years experience in architecture. This helps us fill in the gaps and help visualise our client's vision. Our process and costs for this are a little different so please contact us for further information.

Can we request further views/images further down the line into a project?

Yes we are able to provide additional images/angles after we have completed the initial project. Thanks to our unique way of working, we are able to supply supplementary imagery, or even 3D Animation content, at very short notice.

Is there a saving if we instruct multiple Exterior Property CGIs from the same project?

Absolutely! We have a very efficient way of producing our Property CGIs, and one of the main advantages of the way we work, is the ability to provide multiple images and content from a project. This means that our clients get even more value. This is especially true of our tailored CGI bundles, click here for more information.